Size Does Matter!
THE LARGEST BULK BAG ON THE MARKET – AND IT'S REUSABLE
GrabBag is an excellent alternative to skip bins when dealing with hard to access or tricky sites. Grabtruck's massive capacity enables it to take up to x10 GrabBags in one load, making it a cost effective solution for bulk waste removal. We do not provide a one-off bag service but are a cost-effective option if you require a minimum of five bags for a single or ongoing project.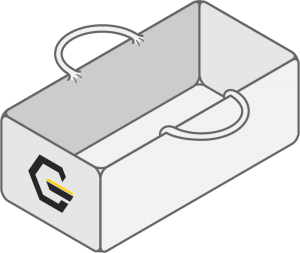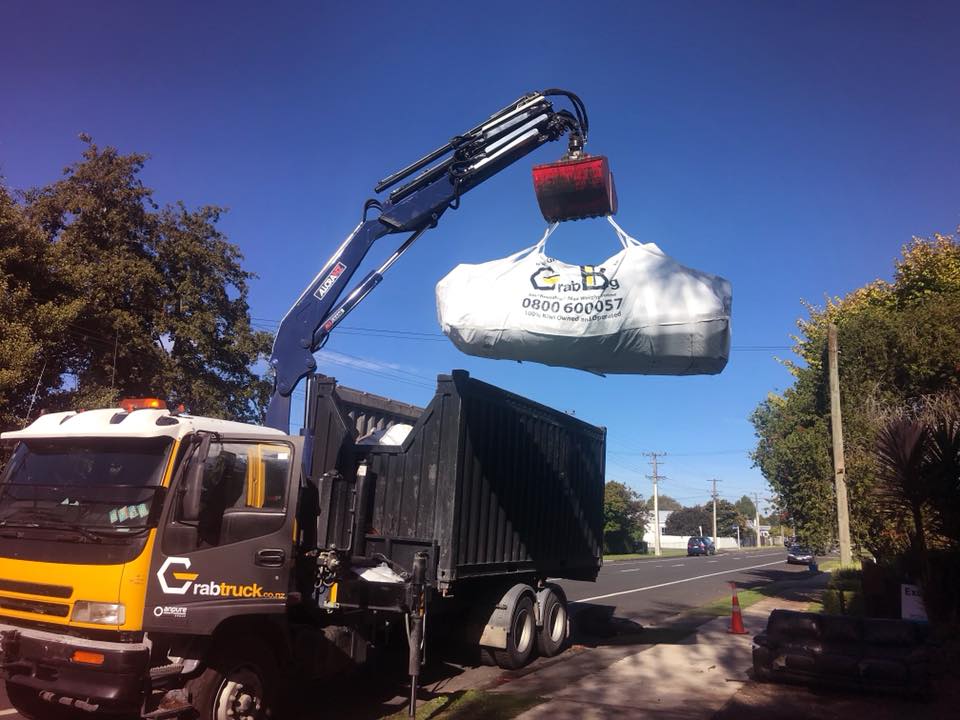 SPECIFICATIONS
GrabBag is a heavy duty multi use bulk rubbish bag. Our 5m3 GrabBag is your solution to the removal of all types of waste, including contaminated materials.
Dimensions
---
FULL CAPACITY:
3M L X 1.5M W X 1.1M H
FOLDED:
600mm x 400mm x 50mm
WASTE
The following types of waste are no problem, you can either fill a bag with a special item or if you have only a small amount place next to your GrabBag at the time of collection.
GENERAL WASTE
Demolition waste
Household waste
Appliances
Construction waste
Garden waste
Clean fill
Appliances
SPECIAL WASTE
Tyres
Contaminated Materials
Paint
Batteries
COLLECTION
Bulk Items which cannot fit in the bag can also be collect by our GrabTruck at the collection point such as: Couches, mattresses, fridges, even cars bodies.
If your bag is at capacity and some items are sticking out the top, don't worry, just stack the additional items alongside and our GrabTruck can collect with its grab bucket (additional charges will apply to waste exceeding the bag limits.)
GrabTruck has the ability to collect bags within the greater Auckland area.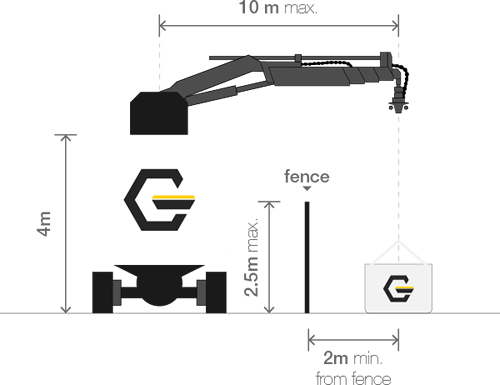 Awesome service, great communication. A huge help to us when we did our kitchen renovation. Would definitely recommend!

Professional and friendly, fast service, answered my emails very quickly with very good communication and did a great job. Highly recommended!

Top marks to Scott for tackling a job others wouldn't do. Excellent customer service and would recommend their services to anyone. Thoughtful and even swept up to finish the job. Thank you so much!

I'm a regular Grabtruck customer for three reasons: 1) They have always provided me with an accurate quote. 2) They take care to do the job carefully and leave the site in a tidy condition. 3) The lads are a pleasure to deal with. Simple stuff, done well.

It's great to deal with a team who are professional and have a great work ethic. Getting rid of building rubbish during my reno using the grab bags was hassle free and allowed me to focus on other key components of the build. Would recommend and will definitely use again.