Versatile Rubbish Management
Rubbish chutes provide a convenient and efficient way to dispose of waste on multi-story building job sites. Instead of transporting garbage through buildings and down flights of stairs, staff can simply drop the trash down the chute in a safe and controlled manner. Our versatile rubbish chutes for hire offer top-quality solutions that provide a seamless and efficient way to dispose of waste materials.
---
Why Choose Hireblue Rubbish Chutes
Our versatile and lightweight chutes feature a double hook connector. This enables them to be rapidly attached to scaffolding, walls and various types of roofs so you waste materials, not time. An optional branch system can provide simultaneous access to the chute at several working levels for a fully synchronised system on your next project. Using the GEDA rubbish chutes' flexible design and simple fixing arrangement enables you to instantaneously install an effective rubbish management solution in almost any construction environment.
---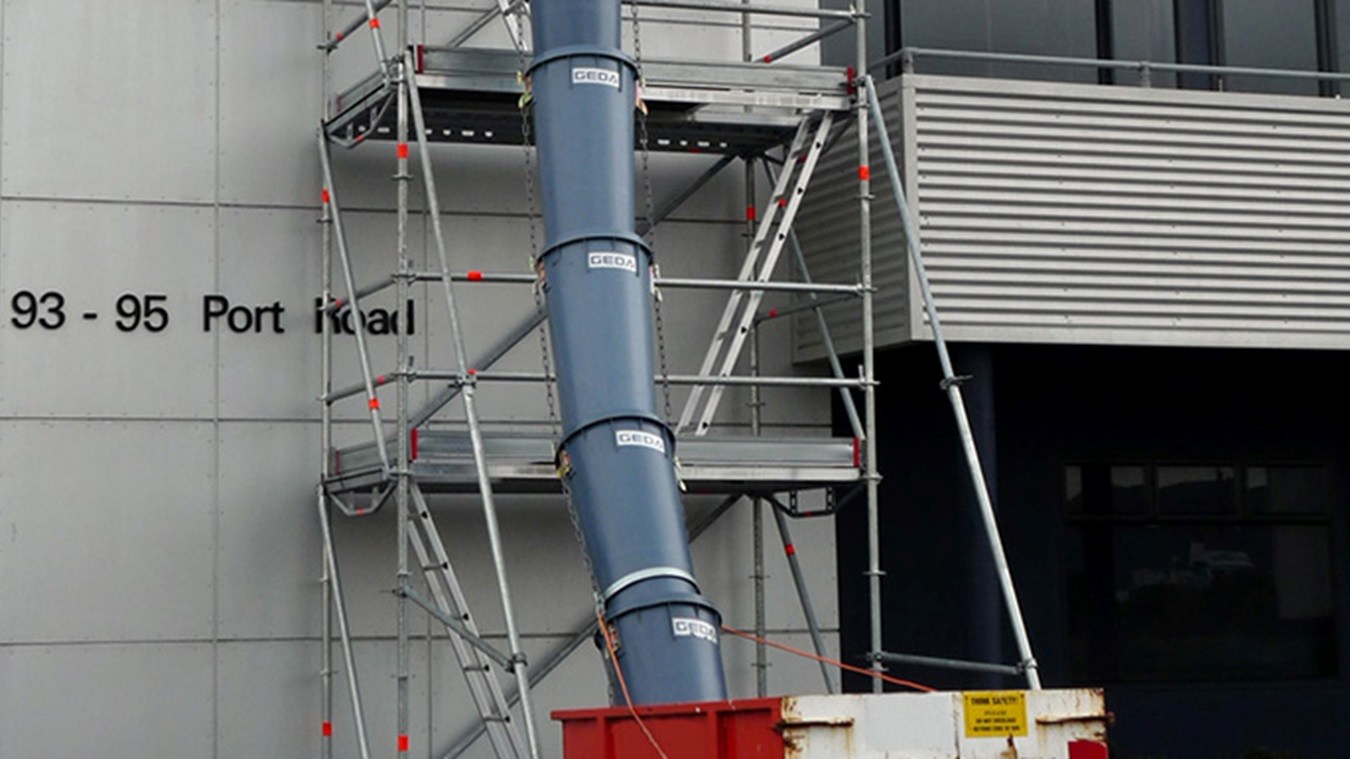 RUBBISH CHUTE
HIRE ENQUIRY
Complete the contact form below or phone us on 0800 600 057.
Benefits of Rubbish Chutes
By far the safest and most efficient method for shifting large amounts of waste from multi-story buildings down to the floor level, here are the 5 most prominent features of Hireblue's rubbish chutes.
Efficient Waste Disposal
Improved Hygiene
Noise Reducing Solution
Enhanced Safety
Time-Saving Option
---