QUOTE REQUEST
Complete the contact form below or
phone us on 0800 600 057.
As a 100% locally owned and operated supplier of both Security Fencing and Crowd Control Barriers, you can rely on us to complete the task in a professional and timely manner.
Our product is constructed to a high standard. All of our fencing is galvanised to protect from corrosion and to maintain a professional and presentable appearance.
We are from a building background and are proud of our reputation for providing safe, smart and practical fencing solutions.
We operate 7 days a week.
Security Fencing
WE SUPPLY OVER 10KM THROUGHOUT AUCKLAND
---
Our 1.8m high security fencing is the optimal solution to secure your construction site for both the health and safety of the public, and the security of your valuable assets.
Each fence panel sits in a concrete filled base, with a clamp at the top to secure it. Using waratahs, braces, or angles means that we can strengthen the fence-line, which ensures a robust installation.
EFFICIENT
Got an urgent job? We understand that sometimes things don't go to plan and you need a fence immediately. We pride ourselves in being able to deliver in a timely manner that minimises disruption and ensures your site remains secure.
STRONG
Our fence is constructed to a very high standard. Using premium steel, we don't cut back on quality, ensuring that we have one of the strongest mesh and product available on the market.
SECURE
Our climb proof mesh is small enough to prevent a foothold, and looks much nicer than other chainlink products. Our clamps we use to secure the fence are designed and installed in such a way that makes it difficult to open up the fence.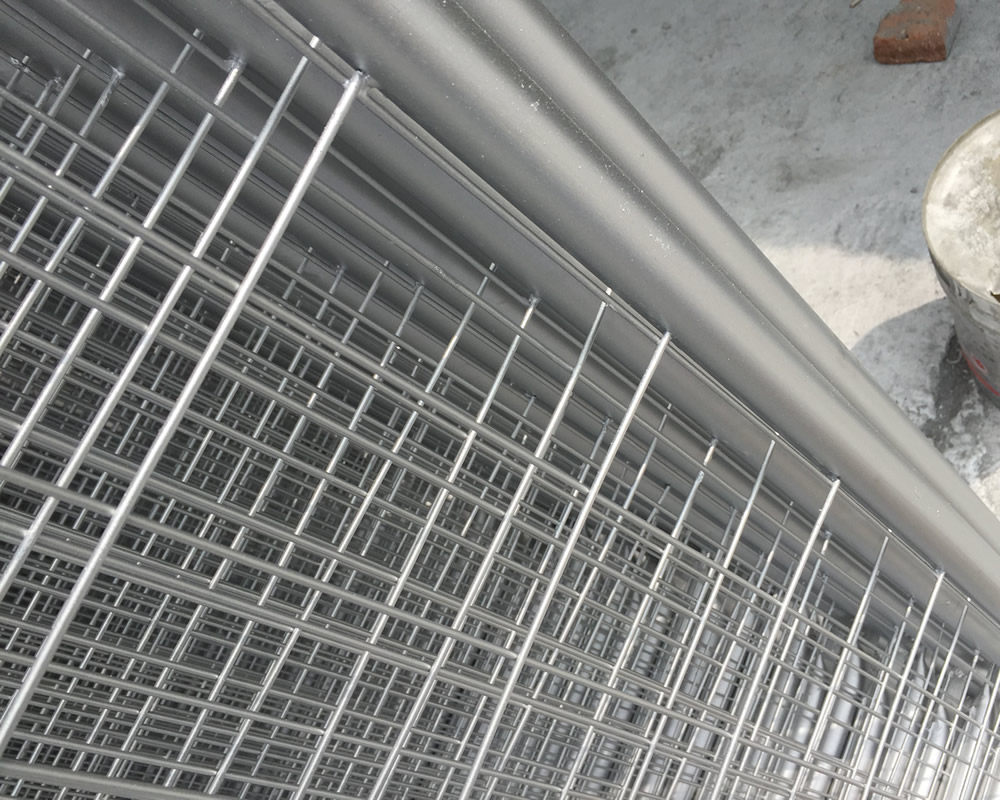 Event Fencing
PROVEN SECURITY & CROWD CONTROL SOLUTIONS
---
CROWD CONTROL BARRIERS
Our crowd control barriers are a must for any public event. A fixed barrier system ensures things run smoothly and efficiently for the public and for staff alike. They look great and provide a safe and sensible solution for spectators to stand behind, without being an eyesore.
Each panel hooks into the next, with rotating feet on the bottom. With this system, we can erect a fence-line in a matter of minutes, and dismantle it even quicker.
---
SECURITY FENCING
Alongside our barriers, we also supply security fencing for perimeters and compounds to keep the non-paying public out and to ensure the security of valuable assets. These panels stand at 1.8m high, featuring climb-proof mesh to keep any trouble out Bolted clamps prevent tampering or opening of any fence panels.